Verona Dumpster Rental Services
Get your Junk Hauled Away in Verona, WI
Verona is a beautiful town just out of reach of the hustle and bustle of Madison WI. Some common items and services may not be as readily available living in this quiet small town. I'm writing this article to inform you that there is no disadvantage when renting a dumpster from Madison Dumpster Rental in Verona WI. You will receive the same cheap price on a dumpster and the same awesome, 1-14 day rental period as all those big shots living in Madison WI.
If you place your dumpster order online with us, you'll save $20! We have made waste management so easy that you can order your dumpster (while shopping for roofing shingles) on your mobile phone when you are the Blain's Farm and Fleet on Hometown Circle in Verona.
What Size Dumpster do I Need in Verona?
Do you need to rent a dumpster for roofing?
We have perfect roll off dumpster sizes that will cover your roof tear off needs. 6 yard, 10 yard, 12 yard, 20 yard, 30 yard roll off dumpsters. A 6 yard dumpster is perfect for small spring cleaning projects. Order a 12 yard dumpster for brush and yard waste debris and you may have enough room left over to throw away some furniture like that old dresser, couch or reclining chair. You can fit almost twice as much as you normally can if you spend the time breaking down each item.
Order a 20 yard dumpster if you have a large construction job or need to clean out your home after 20–30 years of living. A 30 yard dumpster is also good for when you are building a new home, moving or have to clean out an estate or remodel a business. Call us for dumpsters containing large amounts of dirt, asphalt or concrete. Special pricing is offered for items that can be recycled.
If you think you only need a small dumpster, you may not need a dumpster at all. You can simply find a dump in or near Verona Wisconsin and drop off your trash in a free dumpster provided by your local government. If you need a large dumpster, we are your waste management source.
Low Cost Dumpster Rentals
Check out the dumpster rental prices near Verona and you will see that Madison Dumpster Rental has the best price and value. Our prices are cheap but the value is high because you may rent the roll off for 1 day or 14 days at the same rate. Our tonnage caps are higher and you won't be bothered with extra tonnage fees at the end of your project.
How do I throw away hazardous items such as batteries, computers lead paint, TV mattresses, light bulbs, tires or microwave ovens? You can't throw them into a dumpster so you will have to contact your public works department in Verona Wisconsin to have them properly disposed or recycled. How fast can you get a dumpster? We deliver and remove our dumpsters within a 24 hour period.
Que se puede tirar en un basurero?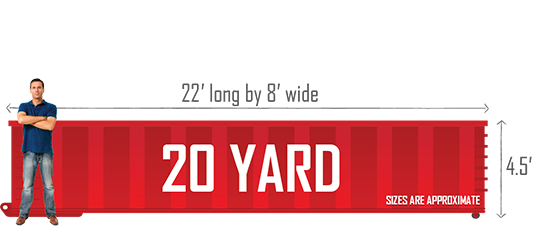 20 yard roll-off dumpsters are the most common choice for medium to large scale home remodeling and construction projects.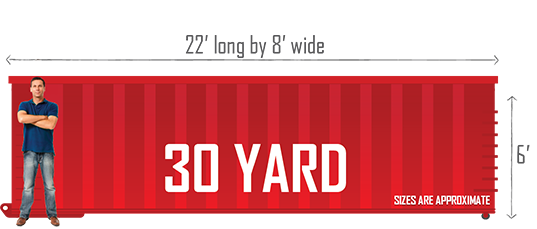 30 yard roll-off dumpsters are ideal for large-scale remodeling, demolition and construction projects.