Middleton Dumpster Rental Services
Get Rid of your Junk Today!
Madison Dumpster Rental offers waste disposal containers for rent for up to 30 days with no additional fees. We offer inexpensive dumpster rentals in a variety of sizes throughout the Dane and Rock County areas – give us a call today at 608-438-5174 to learn more.
How to Get Rid of Garbage in Middleton:
How do I throw away a TV? Most electronics such as televisions, batteries, and microwaves are banned from being put into landfills. The proper way to dispose of a TV is to check with your local dump in Middleton, Wisconsin. Your department of public work should be a resource for recycling electronics. They are also a resource for the disposal of hazardous materials.
Middleton Recycling Center 4330 Parmenter St, Middleton, WI 53562. 608-712-2057.
Directions from Menards
430 Commerce Drive, Madison, WI 53719
Head west on Commerce Dr. Use any lane to turn right onto Mineral Point Rd.
Turn left to merge onto US-12 W/US-14 W.
Continue to follow US-12 W Take exit 249 for Parmenter St
Turn right onto Parmenter St.
How do I throw away paint? You cannot put any liquids into a dumpster or a dump/landfill. If you have paint that needs to be disposed of, it has to be dry. It can be painted onto wood or mixed with sawdust, kitty litter, or paint hardener. The Middleton Department of Public Works should have a local drop off area to properly dispose of your paint.
How do I throw away a couch? Couches and mattresses can be tossed into dumpsters along with most other household or residential debris. Some municipalities have annual curbside pick-ups for general trash. Couches can be dropped off at your local dump in Middleton. Couches can be mixed in a dumpster with yard debris, construction materials, dirt or concrete, wood plastic or metal.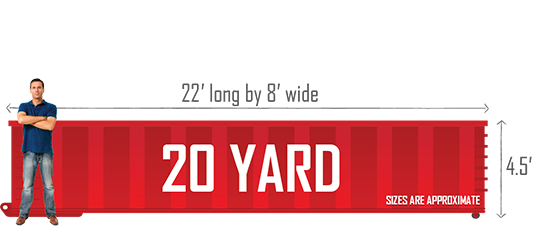 20 yard roll-off dumpsters are the most common choice for medium to large scale home remodeling and construction projects.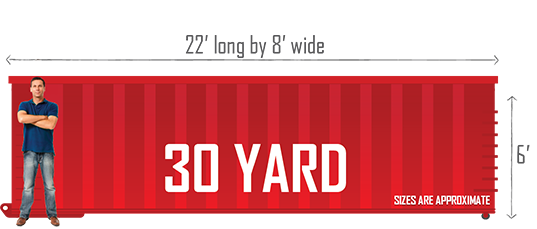 30 yard roll-off dumpsters are ideal for large-scale remodeling, demolition and construction projects.